Don Bosco Children Fund History
A non profit organization governed by Royal of Cambodia law and as one of the programs of Don Bosco Foundation Cambodia (DBFC). This program was established in year 1992 by the Salesian of Don Bosco community in Cambodia. Currently, there are 5 branches across Cambodia such as Phnom Penh, Sihanoukville, (as head office), Battambang, Poipet, and Kep.
As a result of poverty, many children were denied access to basic education and therefore, to professional and technical education. That is why DBFC offers scholarships to enable these children to go to school and receive education under the Don Bosco Children Fund.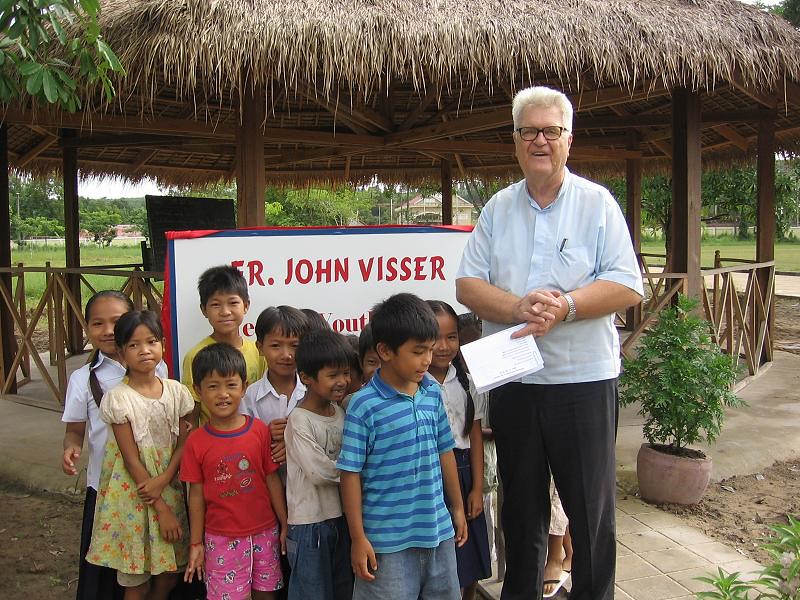 A brief of Don Bosco Foundation of Cambodia
The Don Bosco Foundation of Cambodia (DBFC) is a Non-profit organization of education founded in Cambodia in 1991 to give technical skill education to youth living in extreme poverty and to facilitate the schooling of marginalized children. The organization was a way to answer the needs of a country in its post-war period of reconstruction. DBFC is a branch of the Salesians of Don Bosco. The United Nations asked to the Salesians in Thailand to attend the children and youth of the Cambodian Refugee camps during the 1980s. DBFC answered this request by opening provisional technical schools in the camps. After the peace agreements, the organization was invited by the Cambodian government to settle in the country. The first printing press in Cambodia after the war, was provided by DBFC in the Don Bosco Technical School of Phnom Penh for the republishing, translating and writing of books and documents of education (during the Khmer Rouge Regime books were destroyed). Many schools were rebuilt in the villages and the Organization gained prestige as the first institution to provide technical education and to offer sponsorship to Cambodian children