Since 1991, Don Bosco Foundation of Cambodia has worked with volunteers from Cambodia and from overseas. It has been a great experience of humanity, cooperation, contribution and charity for the Cambodian children and youth, who have been protected and educated by Don Bosco.
If you are interested in joining our mission as a volunteer in Cambodia, please feel welcome to apply. The Don Bosco Cambodia coordinator for foreign volunteers is Fr. Arun Michel, SDB. You can get in touch with him to his email: carlosmichelsdb@gmail.com or contact the WhatsApp Number +855965485841. You can send also an email to management@donboscokhmer.org.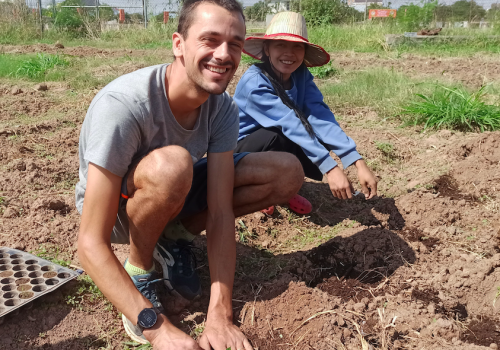 To make sure that your volunteer service is in line with the needs of Don Bosco Cambodia's Mission, here is a list of what we really need:
EDUCATION: Training our own teachers in their specific fields – upgrading their skills, improving on their teaching method, introducing better standards and measures, reinforcing their motivation, curiosity and creativity, etc. Our areas of work are in:

Social Communication, Journalism & Media (photography, filming, newspapers, radio, television, online media, music, plastic art, etc.)
Information Technology (web development, programming, artificial intelligence, online security, etc.)
Office Administration (accounting, computers, secretariat, English, etc.)
Electricity, Electronics and Welding (solar and wing energy, air conditioning, electrical installation, AutoCad, etc.)
Hospitality and Tourism (English, housekeeping, reception, marketing, cooking, restaurant services, etc.)
English training (basic English, conversation, advance.)
Agriculture.
Mental wellbeing of our children, youth and teachers.
School administration (accounting, audit training, maintenance, sustainability, etc.)

ENVIRONMENT CARE & PERMACULTURE: Don Bosco Kep is a member of Don Bosco Green Alliance. Read here too. Here our challenges:

REFORESTATION.
ANIMAL PROTECTION.
SUSTAINABILITY: Leading a project of formation with our children and youth to learn the culture and mentality of recycling, reusing material, reduction of plastics, organic compost production, etc.
VEGETABLE GARDENS: Producing food for our children and youth in a sustainable way, teaching good practices of production, plant medicines, soil nutrition, etc.
MEDITATION SITES, SPA SKILLS: Building natural areas for meditation, meetings and health with natural elements and recycling.

MAINTENANCE: Improving the maintenance of equipment and updating technologies. Each section has its own workshop or lab. There is also a solar plant, a water system and electrical system.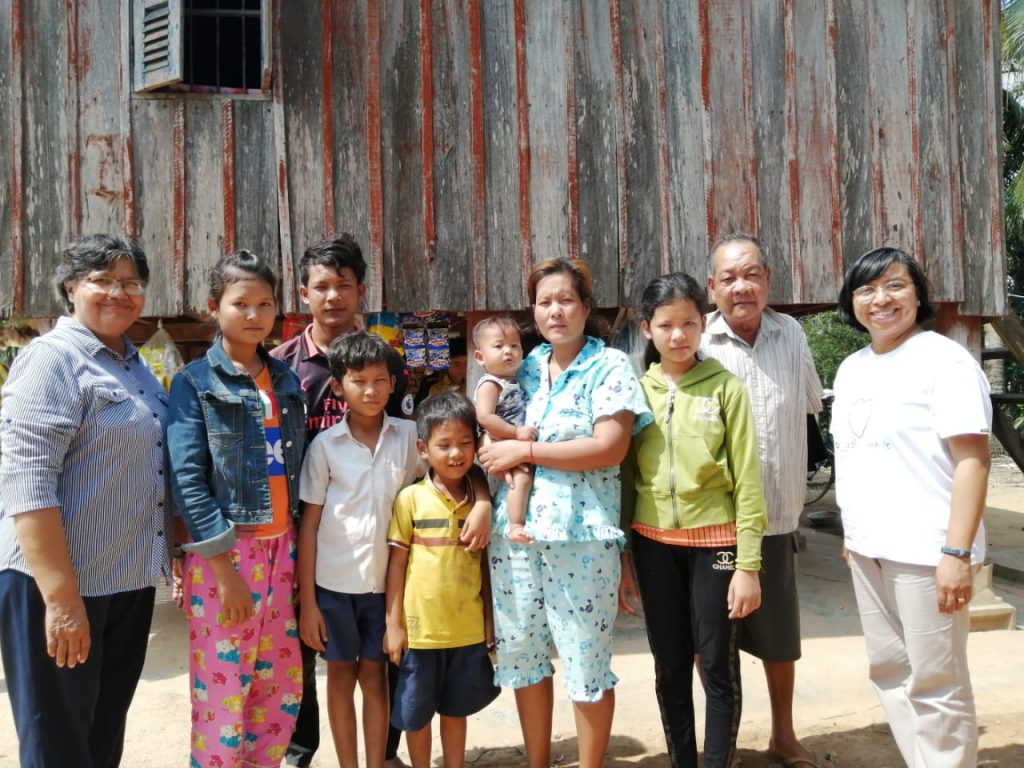 Applying through a Volunteer Association
There are two groups of volunteers:
Those coming from Volunteers' Associations that have agreements with Don Bosco. It is easy, because the contract is established already between Don Bosco and the association. The association sends the volunteers and assumes the duties of selection and other details.
Those coming in an INDEPENDENT way. In Don Bosco Cambodia we have the experience of persons who come independently to Don Bosco. Of course, it implies more work of preparation either for the volunteer or for Don Bosco, because both parts have to assume the tasks that a volunteers' association would take in a regular way. For example, the volunteer has to make the efforts to send references to Don Bosco for their selection. In many cases, a good reference helps. Some volunteers have the reference of a former volunteer, or even an organization, etc.
Please request the application form from management@donboscokhmer.org and send it back with the following documents:
Curriculum vitae: Yes, we know that it can mean nothing, especially for so many people who really care about humanity and not about titles. But it is also important to know something about you. It will help us to know where you will match in our educative project. So please send us a resume and smile 
Police record: Of course, it is annoying, especially if you are a honest person – but even if you got some problems with authorities during those crazy teen days. But we work with kids and it is mandatory. Now it's easy to get a police record and, be sure, that a long time ago issue with authorities will not make any discrimination. Please notice that persons with problems of child or women abuse cannot work in our school. 
If you have any difficulty in providing these documents – it can happen, get in touch and we look for the ways to resolve the paper issues.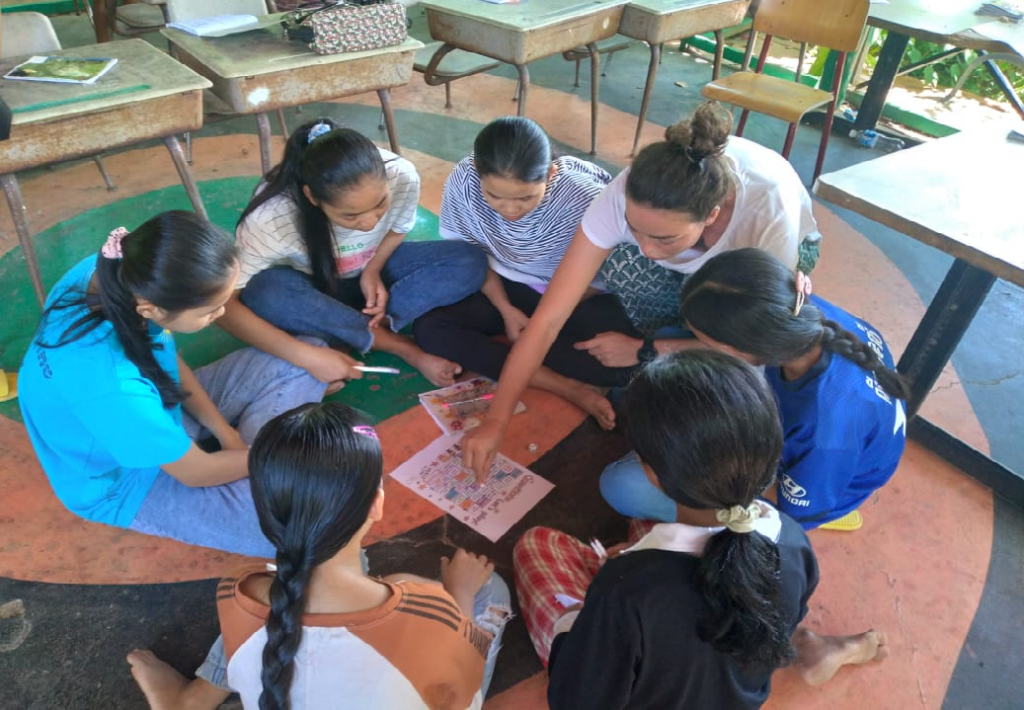 Get in mind that we don't have funds for volunteers. We are not strictly a volunteers' association. We are an educative institution for Cambodian children and youth. It means we cannot offer things like international tickets, international insurance, consulate expenses, etc.
If you will be a FULL TIME volunteer with us, we can offer a room and meals. The condition is that you will be a full time volunteer and for at least three months. Full time volunteers that will be with us more than 12 months, we can make a request to the Cambodian government for the VOLUNTEERS' VISA. This is mandatory from the government. The concession of a visa to a foreign national is reserved only to the Cambodian government. Don Bosco does not grant visas at all. Don Bosco only can make a request and it is the government that decides on it. 
If you will be a partial time volunteer, you can take lunch with us. But you have to look for your own lodging.
Don Bosco cannot be used as a method to migrate into Cambodia. Something like be a volunteer in any organization, just give some English lessons while you know the country and get a real job. Persons with such plan in mind, please do not apply for respect for the children and youth especially.
Just remember that Don Bosco is a school. We are experts in education. Therefore, if you apply to be an English teacher, we will expect that you are a real teacher or have any kind of expertise that would give you the authentic authority on it. It is important that you behave inside the school, since it is an educative area with children and youth: no smoke, no alcohol, good language, dress properly, good examples are important things for us.

Any international travel to and from Cambodia, including any cost incurred if you change your flight date must be covered by you or your organization.
International travel insurance is mandatory, make sure your insurance will cover medical expenses such as admission to hospital, medicine, surgery, ambulance service, repatriation, etc. Don Bosco does not assume responsibility for it. 
Any recreational travel during your stay.
Cambodian visa.
And other related to Covid19 pandemic as below.
During Covid19 Pandemic, please follow the official instructions of the Cambodian government to enter Cambodia:
Upon arrival in the Kingdom of Cambodia, all passengers must undergo a thermal scanning. They must present their health insurance voucher with the minimum medical coverage of 50,000 USD (fifty thousand US dollars) or purchase a health insurance package for Covid-19 treatment, with a cost of 90USD (ninety US dollars) that is valid for 20days. This insurance package can be purchased from FORTE Insurance Company.
Then they must make a deposit (by cash or credit card) of 2,000 USD (two thousand US dollars) with a designated commercial bank at point of entry. The deposit will be deducted for payment of any services during the implementation of health insurance. The deposit is refunded after you enter Cambodia.
Then passengers will be accompanied to designated holding center for Covid-19 testing, and wait up to 24 hours for their results before being allowed to enter the country.
If one or more passengers are tested positive: All passengers of the same flight will be subjected to a 14-day quarantine at a designated location by the Inter-Ministerial Committee to Combat Covid-19.
If all results are negative: All passengers will be permitted to a 14-day self-isolation at their respective home under supervision of the local authorities and health officials.
In addition, they are required to take a Covid-19 test on the 13th day of the self-isolation either at the Khmer-Soviet Friendship Hospital or at their designated provincial hospital.
All foreign nationals are financially in charge of their quarantine expenses in the matter of accommodation and food.
For foreign nationals who are: investor-business persons, company staffs, experts, skilled workers, technicians and family member that are sponsored or invited by not sponsored, please refer to Ministry of Health announcement.